WHY do we do what we do?
We enable participation in clinical studies to a larger number of physicians, we remove barriers and minimize the administrative burden on the physicians executing clinical studies. Together we increase the physician's team capacity for study execution in order to make the tested medication available to the largest possible number of patients in the center.
With our support and knowledge, even medical teams that doubt their possibilities or capabilities to perform clinical studies can be turned to professional and efficient medical centers for testing and approving new drugs in a short time – with their own interest taken into account.
Are you looking for a partner to give you non-binding answers your questions concerning possible participation in clinical studies?
Do you have doubts concerning the purpose of clinical studies and drug testing or related work procedures?
Are you not sure whether the equipment of your office or your time and other resources of your team meet the expectations of a clinical study sponsor
We will be happy to explain key processes of clinical studies to you, the responsibilities and involvement of the physician and their team in the study. We will also provide some practical examples.
HOW do we achieve this?
Clinical Research Center s.r.o. builds long-term relationships with selected physicians with various types of expertise in order to test new drugs and treatment options successfully and safely. Our coordinators help physicians and medical centers with preparation, administration, coordination and data entering within the clinical studies. Together, we form a team that can reliably respond to any changes and emergency (mostly capacity-related) situations. We lend any missing technical equipment required for the study execution for the physicians. We explain any complex processes and we search for simple and effective solutions together.
WHAT do we do, WHAT do we offer?
We see to due training of all team members and their substitutability to prevent jeopardizing the progress of testing of new drugs and treatment methods. When providing support to medical centers, our coordinators mostly focus on:
Study preparation in the center, including introductory trainings of the clinical trial sponsor.
Patient coordination in accordance with a given study protocol.
Documentation compilation and data entering in patient data sheets.
Cooperation and communication with monitors and auditors supervising correct study execution.
Keeping the investigator site file (ISF) complete.
Reporting adverse effects and submitting other statutory reports to the ethics committee.
Processing biological samples for the purpose of pharmacokinetic, pharmacodynamic and pharmacogenetic analysis in cooperation with medical staff.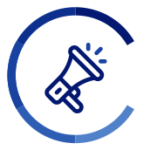 "I started cooperating with the Clinical Research Center team with a year-long experience in the field of clinical studies. The concept of support by trained study coordinators absolutely met my expectations. We have completed 3 joint studies to this date and I believe this is only the start of our journey together."
MUDr. Alena Váchová, České Budějovice (diabetology and obesitology)
"I participated in several clinical studies in the past. Before the first joint project with the Clinical Research Center team I had my doubts whether the cooperation will pay off. Today I am sure. The contribution of CRC coordinators is significant and their engagement is worth it, in particular for studies allowing the participation of a large number of patients. "
MUDr. Miroslav Vdoviak, Karlovy Vary (diabetology and osteology)
"The Clinical Research Center coordinators became a part of our team very quickly. During patient sessions, they were a natural element of the team. Most of all I appreciate their ability to deal with unusual situations and their personal flexibility."
MUDr. Pavlína Nejedlá, Vodňany (gynecology)
"Two years ago I thought – Why not give it a try? Today I say – The cooperation is nice! I am happy I went for it."
Prim. MUDr. Petr Sák, České Budějovice (gynecology)
"I first met the Clinical Research Center team during a very demanding phase II clinical study in the hospital in Strakonice. It was a positive experience I would recommend to each colleague who sees the point of clinical studies or just wants to try them."
Prim. MUDr. Ivo Horný, Strakonice (gastroenterology)
"My very first study was with the support of Clinical Research Center coordinators. Their professionalism appealed to me, as well as the effort to explain all important connections, plus the fact they were able to provide me with a portion of the equipment required by the sponsor for the study. I look forward to further cooperation."
MUDr. Alexandra Matoušová, České Budějovice (pediatrics)
"I wanted to try clinical studies for some time. Based on a recommendation by a friend – physician I used the support of the Clinical Research Center. Today I am grateful for the advice and I have recommended the CRC team several times myself."
MUDr. Jakub Šedivý, Příbram (general medicine)
If you wish to receive further information, if you are interested in cooperation, or if you are looking for specialized assistance of clinical study coordinators, please do not hesitate to contact us.